Full Supervisory Control

Full Supervisory Control: Guarantee the level of security provided with the advanced communication tools, full situational awareness and detailed logs.
Custom and Customizable: Manage freedom to tailor the system to your specific needs, including the ability to modify info capture, reporting requirements and schedule smart notifications.
Time & Attendance Tracking: Increase the accuracy of time and attendance data.
Reports Tracking: View activities by officer, activity type, report type. Automatically notify clients when reports are created, modified and completed. Detailed reporting empowers trend analysis and insights.
Future of Security Solutions
We all have witnessed the increased emphasis on safety and customer services, advancements in trainings and career developments and the introduction of technology as part of the total security solution. The increased visibility of the many components of creating safe workplaces and communities brought more attention to security's critical role. In fact, the government of Dubai proposes and plans to implement a law obliging all building owners in Dubai, be it residential or commercial, to have security guards posted in all their respective premises. Quantity of hotels and banks security officers will also be determined by the government to ensure sufficient number of staff is deployed to cover maximum safety and security of the hotel and banks premises.
Technology at the same time has altered the face of the security industry by identifying new ways to create efficient officer procedures and by collecting data to develop strategies. Security challenges solutions nowadays can be a combination of personnel, processes, and technology. There is no longer a one-size-fits-all approach to security services.
The industry of security services is ever-changing and will continue to evolve. It will surely go a long way in another 10 or 20 years from now.
One Stop Solution
Operations Team play a key role in providing high-performance security. From here, our security services and solutions are managed and controlled. At the Operation Center, people and technology are combined through established processes and protocols, coordinating customer security and service. Data about all incidents that occur and security services provided are directed through our Operation Center and managed by trained professionals. Our operators are experts in quickly addressing problems and solving them according to protocols and customer requests.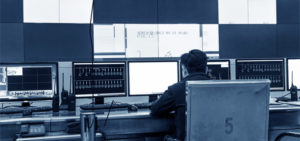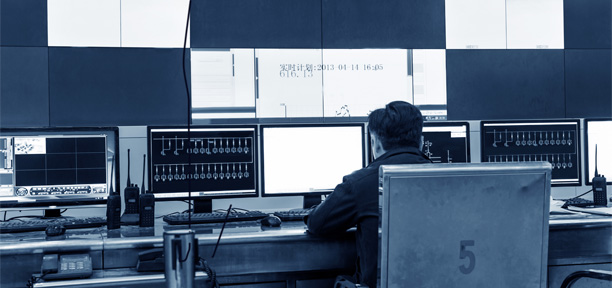 The combination of a SINGLE POINT OF CONTACT and high density of security officers ensures immediate attention and action. The information gathered in our Operation Center is used to take the correct action at all times, giving our customers high-quality security around the clock. Improved analytics, analysis and precise customer feedback reports are also facilitated by our Operation Center.
Effective prevention
The daily reports from our security officers, channeled through our Operation Center, give us access to valuable data from a wide range of assignments. By combining our analysis of historical data with real-time information from various forms of electronic monitoring, such as cameras, sensors we can proactively stop theft and damage, and fires and other dangerous incidents can be prevented before they occur. we also devote considerable energy to providing the security and protection of privacy required for the storage of large quantities of data.